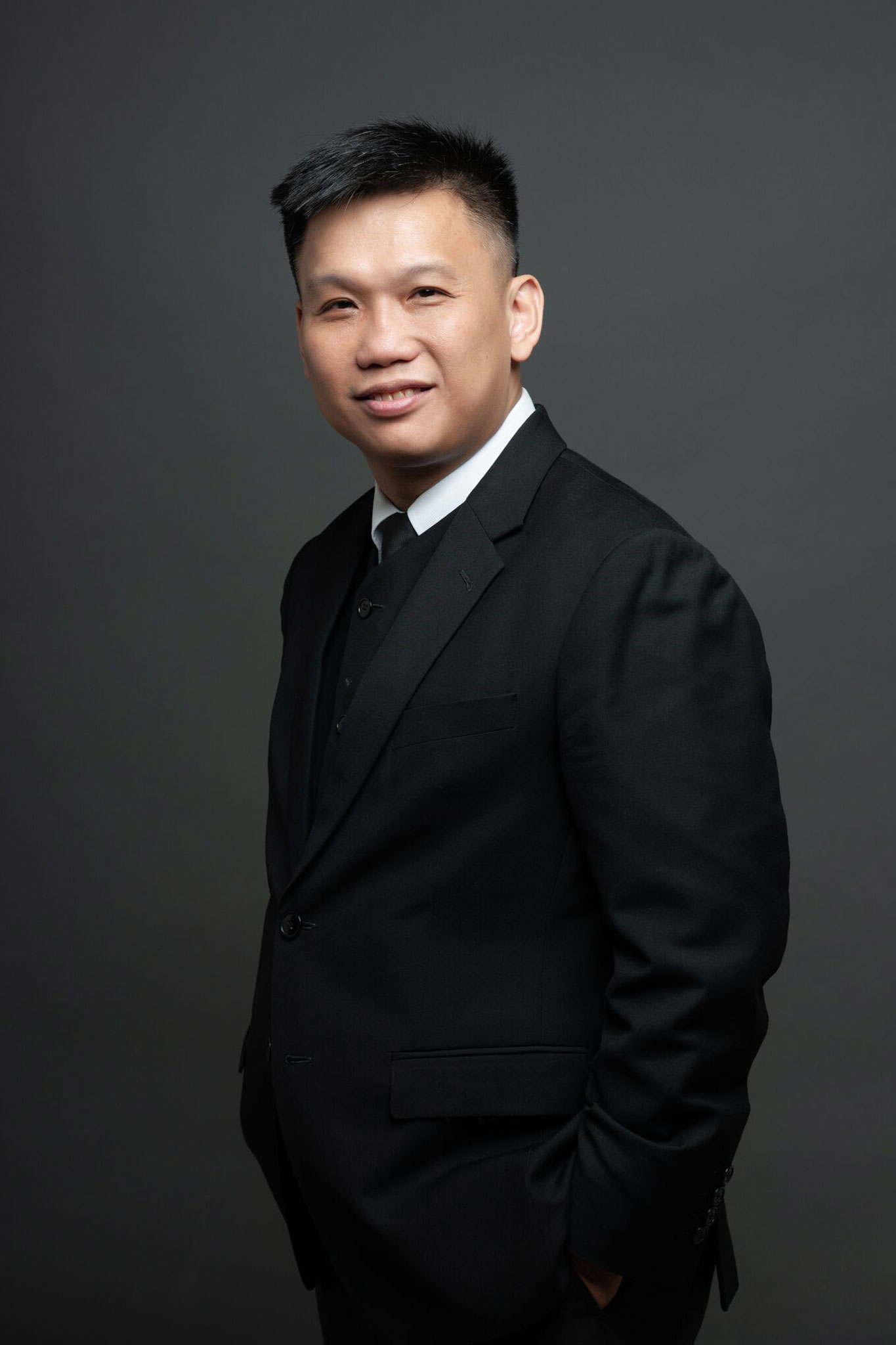 Steven Lam
Founder and Director
Areas of Practice:
International Trade, Oil & Gas, Air and Shipping Law
Corporate restructuring, Mergers & Acquisitions, and Cross-Border Transactions and Business Structuring
Commercial Law & Disputes
Insolvency, Restructuring & Bankruptcy
Construction Claims & SOPA
Insurance Law, Medical Negligence, Accident Claims and Work Injury Claims
Employment Law & Disputes
Trademarks / Intellectual Property
Civil & Commercial Litigation
Arbitration, Mediation, and other ADRs
Trusts & Power of Attorney
Wills, Probate & Administration
Family Law
Consumer & Personal Law & Disputes
Criminal Law
Lawyer's Profile:
Having graduated with a Bachelor of Laws (Second Class Honours (Upper Division)) in 1994, Steven pursued his English Barrister qualification on a scholarship, and subsequently obtained a first Masters of Laws in 2000 (specializing in International Trade, Taxation and Corporate Insolvency/ Restructuring), followed by another Masters of Laws in 2003 (specializing in Intellectual Property, International Commercial Law and Shipping Law).
He was also awarded the Book Prize in Drafting and Award Writing by the President of London's Chartered Institute of Arbitrator in 2006.
Steven is a certified arbitrator, mediator and neutral evaluator, specializing in commercial, employment, international trade, insurance, shipping and construction disputes.
Whilst working as a General Counsel of an international listed Shipping and Oil & Gas company, Steven's legal team was nominated for the Shipping In-House Team of the Year in 2006, 2007 and 2008 for Asian Legal Business's SE Asia Law Awards (which recognizes SE Asia's leading law firms, and as well as top deals and dealmakers) (ref: http://www.albawards.com/), and winning the award in 2008.
Steven is also mentioned in Asia Law Profiles as a lawyer familiar with Oil & Gas and Shipping matters, and has a strong reputation in mediation.
Litigation and Dispute Resolution Experience
Prior to joining Templars Law LLC, Steven was a partner of a Singapore international firm and was a senior lawyer in an international law firm handling complex commercial and corporate matters.
He has been involved in over 80 international commercial arbitrations (in various parts of the world, including New York, London, Middle East, China and other parts of South-East Asia), specializing in shipping, international trade, reinsurance and insurance disputes and cross-borders mergers and acquisitions.
Steven also handles complex insolvency, construction, employment, accident, medical negligence, family, probate, criminal law and personal law disputes, and appears regularly as Counsel for many of the matters conducted in the High Court and the Court of Appeal.
Many of the cases handled by Steven are reported in the Singapore Law Reports.
Corporate, Joint Venture, Re-structuring and M&A Experience
Steven was the General Counsel / Head of Legal & Compliance of a listed multinational Shipping and Oil & Gas company ("Listco") and was involved in the negotiations and preparation of the legal documentations of the Bonds, JVs and M&As of several oil and shipping related companies in Singapore, BVI, Bermuda, China, Malaysia and Hong Kong and the establishment of oil exchanges in Guangzhou and Hong Kong.
As the Listco has strategic partners from USA and Europe and around the world, the compliance and regulatory regimes that the Company must adhere to include the Stock Exchange Rules and Government Regulations of Singapore, Hong Kong, New York and the compliance requirements of China, USA and Europe. The compliance strategies, policies and operations were handled in-house, with Steven as the head of the relevant departments.
Steven was also involved in all negotiations, drafting and executions of the joint-venture projects and strategic investments of the Listco, including but not limited to, shipbuilding contracts, investment and acquisitions into ports, shipyards and refineries, storage facilities and the formation of oil and commodities exchanges.
In relation to commercial and trade financing work, Steven was involved in the structuring, negotiations and drafting of the documentations and follow-up compliance monitoring for bonds and commercial investments of up to USD 800 million and ISDA agreements in New York, Malaysia, China, Hong Kong and Singapore.
Before joining this Listco, Steven was the Chief Legal Officer of a medical healthcare provider and was involved in the merger and acquisition of the center by a listed entity. He was also involved in several other mergers and acquisitions of hospitals in China.
Whilst in private practice, Steven also handled several take-overs and cross-border restructuring of companies and in Singapore, Malaysia and China.
Currently, Steven is retained by several companies (in the construction, shipping, oil & gas, healthcare, aesthetic beauty and motor-trade industries) as their independent legal advisor.
Significant Matters:
Ng Song Leng v Soh Kim Seng Engineering & Trading Pte Ltd and Another [1997] SGHC 289 (Court of Appeal)

Matter involved an industrial accident whereby the Plaintiff was a supervisor who fell during the course of a project which was personally supervising. He then became paralyzed from the neck downwards
Although liability was eventually settled on the day of trial, the matter was then assessed by the trial judge, after hearing full evidence from experts from both sides.
The case is significant as parties had an opportunity to submit on all issues relating to the various heads of general and special damages and the legal methodology in assessing such claims.
The case is considered a land-mark case in paralysis cases in Singapore, as the trial judge took the opportunity to analyze fully the legal jurisprudence behind the compensatory principles of the various heads of claims.
(the award was subsequently increased at the hearing before the Court of Appeal)
Awang Bin Dollah v Shun Shing Construction & Engineering Co Ltd & Other Appeals [1997] 3 SLR 677 (Court of Appeal)

Matter involved an industrial accident arising from a freak heavy wind (strongest in 50 years of Singapore history)
The Plaintiff was an illegal immigrant, and the issue was whether the provisions of the Factories Act and the Workmen Compensation Act apply to the Plaintiff.
The matter was considered a land-mark decision as it set the limits for insurers' liability in such matters and for the first time the Court of Appeal had the opportunity of ruling on what is the definition of an "employer" under the Factories Act and the Workmen Compensation Act.
Stansfield Business International Pte Ltd v Another v VCS Vardan [1998] 1 SLR 641(Court of Appeal)

Landmark case on pre-action discovery in Singapore, whereby the Court of Appeal was able to rule on the extend of discovery available under the pre-action discovery regime of civil procedure.
Indian Bank v Sadeco-Sarl Pte Ltd & Ors [1998] SGHC 397 (Court of Appeal)

Important case on how issues of alleged fraudulent conduct on the part of the Plaintiff's employees which is pending police investigations and not yet proven would impact on a civil application for summary judgment and stay of proceedings on basis of forum non conveniens.
Tan Ngo Hwa & Anor v Siew Mun Phui [1998] SGHC 376 (Court Of Appeal)

At the High Court level, the court made certain rulings in terms of how assessment for claims involving the dependants and estate of an infant (in an accident) should be assessed.
The matter was eventually appealed to the Court of Appeal and full clarifications of the legal principles behind such cases were decided.
AG v R Anpazhakan [1999] SGCA 38 (Court of Appeal)

Case involving a civil claim against the Prison Authorities whereby a prisoner was badly assaulted whilst under remand.
The concept of vicarious liability and government immunities are fully argued and considered by the Court of Appeal in the present case.
Stone Forest Consulting Pte Ltd v Wee Poh Holdings Ltd [2004] 3 SLR 216; [2004] SGHC 134 (Court of Appeal)

(acted as solicitor for the Defendants for the Court of Appeal hearing in Civil Appeal No 31 of 2004, heard in the week beginning 25 October 2004 and the Defendant (Appellant) managed to have a substantial part of the High Court decision set aside on appeal)
Claim by the Plaintiff for payment for consultancy services provided to a Company under Judicial Management under 3 separate but related contracts.
Defendant's defence was that of over-lapping services and no monies were due for certain works allegedly provided as certain condition subsequent were not fulfilled.
At the Court Of Appeal's hearing, the court accepted that there are substantial discrepancies and overlapping in the work done in various invoices for the 3 contracts.
Chua Mui Gek v Ng Soon Kim [2005] SGDC 70 (High Court)

On an appeal to the High Court from a District Court ruling, the court made a decision regarding the impact of indirect and direct contributions on the issue of the division of matrimonial asset.
Other Recent Significant High Court Cases
Suit No. 923 of 2010/P – Acted for the Plaintiff in a dispute involving parties in an International Joint Venture, with the dispute sum amounting to more than Euro 4 Million.  Matter was settled in 2012 after prolonged mediation.
Suit No. 567 of 2010/C – Acted for Defendant in a claim arising from an industrial fire with, dispute sum of about S$600,000.00.  Matter was eventually settled after mediation, shortly before trial, in 2013.
Suit No. 361 of 2011/P – Acted for Plaintiff in a claim by the Company against former directors for breach of director's duties, and the directors were eventually ordered (at trial) to pay S$1.75 million to the company in 2012.
Lau Fook Hoong Adam v GTH Engineering & Construction Pte Ltd [2015] 5 SLR 516; [2015] SGHC 220 and Lau Fook Hoong Adam v GTH Engineering & Construction Pte Ltd [2015] 4 SLR 615; [2015] SGHC 141

Acted as Lead Counsel in a dispute under the Building and Construction Industry Security of Payment Act whereby the Plaintiff applied for a declaration that the adjudication application was null and void or that the adjudicator had no jurisdiction to deal with the matter.
Vinod Kumar Ramgopal Didwania v Hauslab Design & Build Pte Ltd [2017] 1 SLR 890; [2017] SGCA 19 (appeal of decision in Hauslab Design & Build Pte Ltd v Vinod Kumar Ramgopal Didwania [2017] 3 SLR 103; [2016] SGHC 222)

Acted for the Appellant where the Court of Appeal ruled that the standard of proof in an application to set aside adjudication determination was that of balance of probabilities.
RJC Resource Pte Ltd and another v Koh Lee Hoo [2018] SGHC 278

Acted for the Plaintiffs who obtained partial judgment in a contractual claim.
Ryobi Tactics Pte Ltd v UES Holdings Pte Ltd and another and another matter [2019] 4 SLR 1324; [2019] SGHC 11

Acted for the Plaintiff where applications were filed for injunctions to restrain the calls on 4 performance bonds on the ground of unconscionability. The High Court allowed the Plaintiff's applications for injunctions restraining the call on 3 performance bonds. The appeals filed by the 1st Defendant (i.e. beneficiaries of the performance bonds) were dismissed by the Court of Appeal.
Acted for a Singapore Company and its Subsidiary based in the United Arab Emirates in respect of their claim against a former employee and his wife for knowing receipt, breach of trust, breach of employment agreement, breach of employee's duties and/or monies had and received. At the commencement of proceedings, the companies obtained freezing injunctions against assets of the former employee and his wife. The companies obtained judgments against the former employee (amounting to SGD 274,763.50, AED 16,345,000.00 and USD 809,500.00) and his wife (amounting to SGD 965,413.00).
Acted for liquidator of a company placed under creditor's voluntary liquidation. The company filed an application in the High Court for leave to continue proceedings against a debtor of the company. Subsequently, one of the company's creditors challenged the voluntary liquidation of the company. The creditor sought to place the company under compulsory liquidation and proposed the appointment a new liquidator. Through thorough investigations, we uncovered that the proposed liquidator is the true owner of the debtor (whom the current liquidator was seeking leave to continue proceedings against) and a former spouse of the creditor's director. As a neutral party in the contested winding up proceedings, the liquidator did not take a position in the proceedings except to highlight the relevant facts within his knowledge.
Acted for liquidators of companies in various cases wherein the companies sought to claim against its directors / shadow director for undue preference, undervalue transactions and breach of director's duties. Through thorough investigations, including analysing financial statements and other records of the company, we were able to uncover related party transactions and/or breaches by directors / shadow director.
Acted for a creditor in an application to wind up a company. The company sought for a further adjournment on the basis that they have filed an application under Section 210(10) of the Companies Act. We submitted that while a short adjournment would generally be granted to a company in the winding up proceedings so that the Section 210(10) application could be heard, a further adjournment should not be granted in this case as the company was merely attempting to: (a) stave off winding up proceedings and avoid investigation by an independent and competent third party into the affairs of the company; and (b) have a second bite to the cherry after the moratorium sought for pursuant to Section 211B of the Companies Act was discharged. The Singapore High Court ordered for the company to be wound up, albeit under a different winding up application as the creditor and company reached an agreement for adjournment prior to the delivery of judgment.
Acted for a group of 6 shipping companies in their applications to be placed under judicial management. The applications were granted.
Acted for an individual who was charged under Section 82(3) of the Securities and Futures Act. During the proceedings, the Prosecution applied for, and the Court ordered, a Discharge Amounting to Acquittal in respect of the said charge.
Sahara Energy International Pte Ltd v Chu Said Thong and another [2020] SGHC 272

Acted for the 2nd Defendant where the 2nd Defendant resisted the Plaintiff's application for leave under Section 62A of the Evidence Act for their witnesses to give evidence through video link in light of the Plaintiff's lackadaisical conduct and the fact that the witnesses were unwilling and not unable to come to Singapore. The Singapore High Court dismissed the Plaintiff's application.
Recent Reported Criminal Matters:
Public Prosecutor v Rakesh Kumar Prasad [2018] SGMC 35: Acted as Lead Counsel for an individual who was charged with outrage of modesty under Section 354(1) of the Penal Code and use of criminal force under Section 352 of the Penal Code.
Public Prosecutor v Jason Wong Boon Chong [2016] SGDC 183: Acted as Lead Counsel for an individual who was charged with receiving stolen property under Section 411 of the Penal Code.
Public Prosecutor v Liu Hong Yue [2015] SGDC 153: Acted as Lead Counsel who acted for individual who faced charges for cheating under Section 420 read with Section 109 of the Penal Code.
Academic / Training Roles
Lecturer in Evidence Gathering, Interview and Interrogation techniques and Court Room Preparations for Investigators in various government agencies and statutory boards.
Lecturer at the Singapore University of Social Sciences, teaching international trade law, contract law, corporate governance, company law and family law.
External Lecturer of several Australian and UK Universities, teaching the law of torts, international business law, marketing law, employment law, company law and corporate governance and dispute resolutions and negotiations techniques and strategies.
Senior Trainer in the Law Society's Advocacy Training Program for Singapore Institute of Legal Studies Part B students since its inception in 2002.
Accolades/Awards:
For his community and other contributions to society, Steven was awarded the Public Service Medal (PBM) by the President of Singapore in 2005 and the Public Service Star (BBM) in 2012.
For his legal work, Steven received numerous awards and recognition, including the following:
"Outstanding Volunteer Award" by the Minister of Law in 2010;
"Minister of Law Appreciation Award" by the Minister of Law in 2011;
"Certificates of Appreciation" for the work done for the State Courts from 2010 to date;
"Outstanding Volunteer Award" by the State Courts in 2017;
Due recognition by Law Society of Singapore and State Courts for the work done for the Law Society's Criminal Legal Aid Scheme and HELP Center, from 2010 and 2012.
Memberships/Appointments:
Advocate & Solicitor, The Supreme Court of The Republic Of Singapore
Barrister (Middle Temple), England and Wales
Fellow, Chartered Institute of Arbitrators (London)
Member, Singapore Institute of Directors
Fellow, Singapore Institute of Arbitrators
Member, Singapore Academy of Law
Member of Law Society of Singapore's Criminal Practice Committee, Community Legal Clinics Committee & Compensation Fund Committee
Mediator, Consumer Protection Association of Singapore
Associate Mediator, Singapore Mediation Centre
Associate Mediator, Primary Dispute Resolution Centre, State Courts of Singapore
Associate Mediator, Community Justice Dispute Resolution Tribunals
Associate Mediator, Small Claims Tribunal, State Courts of Singapore
Associate Mediator, Law Society of Singapore Mediation Scheme
Panel Arbitrator, Law Society Arbitration Scheme
Panel Neutral Evaluator, Law Society of Singapore
Collaborative Family Law Practitioner, Singapore Mediation Centre
Panel Arbitrator, Singapore Institute of Arbitrators
PRACMENTOR, Law Society Of Singapore (Arbitration and International Business Transactions)
Registered Solemnizer/ Deputy Registrar of Marriage, Registry of Marriage
Independent Director of several construction companies and shipping companies.
Key appointments in several grassroots organizations.
Committee Member, Council for Problem Gambling, Ministry of Social & Family Development.
Former Committee Member in the Supreme Courts' Committee on Promoting Singapore Law Internationally.
Former Committee Member of the Films Review Committee Ministry of Information, Communication the Arts ("MICA").
Former Committee Member of the Remaking Singapore Committee.
Speaking Engagements/Articles written:
Regular speaker to various agencies and government organizations, and on national television and radio programs, on:
Basic Law And Concepts
Law of Landlord and Tenants
Intellectual Property Law
Business Contract: Understanding the Concepts and Drafting A Valid Contract
Service Level Agreements
Legal Issues In Transnational Sales Of Goods
Company Law And Corporate Governance
Basic Business Law
Singapore Legal System
Medical Negligence
Employment Law in Singapore
Understanding Retrenchment Issues To Facilitate A Smooth Retrenchment Exercise
Legal issues of Tanker Charterparties
Personal Injuries Motor Accident Cases
Industrial Accident
Divorce
Wills, Probate & Administration
Neighbours Disputes
Evidence Gathering
Interrogation & Interview Techniques;
Report Writing;
Court Room Testimonies
Research Papers And Publication
Electronic Commerce: Issues in GST. (1998, NUS)
Malaysia's Declaration With Respect To Military Exercise And Manoeuvres In Their EEZ (Malaysia Declaration, Paragraph 3): Is it Consistent With 1982 UNCLOS And The Practice Of Other States. (1998, NUS)
Critical Evaluation Of The Situation in East Timor And In the Province Of Aceh And Whether These Are Matters Within The Domestic Jurisdiction Of Indonesia Or Are Matters Of International Concern, Governed By Principles Of International Law. (1999, NUS)
The Future Challenges That Countries May Encounter In International Income Taxation: A Paper On The Impact Of Technological Advancements In The 21st Century On The Taxing Authorities Around The World (2000, NUS).
WTO: Briefing Paper For DOHA Round, Non-Tariff Barriers. (2002, NUS)
Critical Discussion On Whether The Forum Has No Jurisdiction To Entertain An Action For The Enforcement, Either Directly Or Indirectly, Of A Penal, Revenue Or Other Public Law Of A Foreign Country. (2002,NUS)
Comparative Study Of The Effectiveness And Impact Of Arbitration As A Means For Commercial Dispute Resolution In Hong Kong and Singapore (2003, NUS UROP).
Contributed the Chapter on "Consumer Protection: Legal Perspective" in the book "Slim Chance – Fat Hope" edited by Assoc Prof Catherine Tay.
Qualifications:
Called to English Bar: 1995
Called to the Singapore Bar: 1996
Languages spoken other than English:
Mandarin, Hokkien, Teochew & Cantonese